View Erotic Photos
Hide Erotic Photos

To view all of
japaneseass's photos
Sign up now!
Introduction
high sex drive, can't get enough, want to ride a cock couple times a day, love to please, always wet, always open for something new, happily married, clean, no disease, no drugs, tubes tied, can't host, have fun with you, oral, anal, bring them on...are you ready???

oh, yeah, and my pussy is not sideways...wanna see? i love playing on my cam, so, catch me on my cam sometime after 10 pm (Florida)....

oh, love to watch you on cam cum, too...wanna show me something? i love watching guys cum shooting out of the hose...mmm turn me on baby....wish i can lick you clean...ahhh...

and love to see your cum shots, and best face pictures, when you send me emails...please...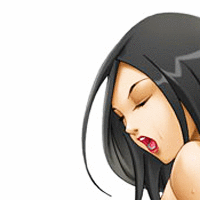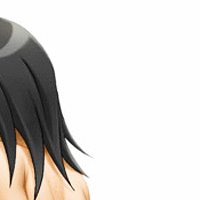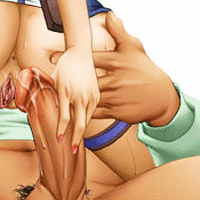 What are your favorite musicians or bands?:
somewhere between slipknot and snoop dogg lol
Tell one of your favorite sexual fantasies. Don't hold back!:
a police officer pulled over
my car in rural area at night. he told me my license was revoked.

so, he stripped search me, handcuffed me, and bend over
the hood. then he unzipped his pants, and fuck me from behind
senselessly.
put me in the back of the squad car, grab my hair, stuff his
meat in my mouth, choking me. push me down, spread my legs,
insert hard cock in me and grind his hip against mine long
and hard...
What location do you fantasize about for a sexual encounter?:
A movie theatre, An elevator
What types of sexual activities turn you on?:
Giving Oral Sex, Receiving Oral Sex, Anal Sex, Toys (Vibrators/Dildos/etc.), Light Bondage, Spanking, Role Playing, Threesomes, Handcuffs/Shackles, Blindfolds, Massage
Have you ever had cybersex?:
I've done it so many times that I've forgotten how to type with two hands.
Information
Sexual Orientation:
Straight
Looking For: Men, Women, Couples (man/woman), Groups, Couples (2 women), Couples (2 men) or TS/TV/TG
Birthdate:
September 6, 1967
Hometown:
Yokosuka, Kanagawa, Japan
Relocate?:
No
Marital Status:
Married
Height:
<5 ft 0 in / <152 cm
Body Type:
Average
Smoking:
I'm a non-smoker
Drinking:
I don't drink at all
Drugs:
I don't use drugs
Education:
Associate degree (2 years college)
Occupation:
genuine dick magnet
Race:
Asian
Religion:
Spiritual
Have Children:
Yes. We live together.
Want Children:
No
Bra Size:
36 / 80 DD (E, if no DD)
Speaks:
English, Japanese, bodylanguage, sex, dirtytalk, roleplay
Hair Color:
Brown
Hair Length:
Long
Eye Color:
Brown
Glasses or Contacts:
Contacts
My Trophy Case: